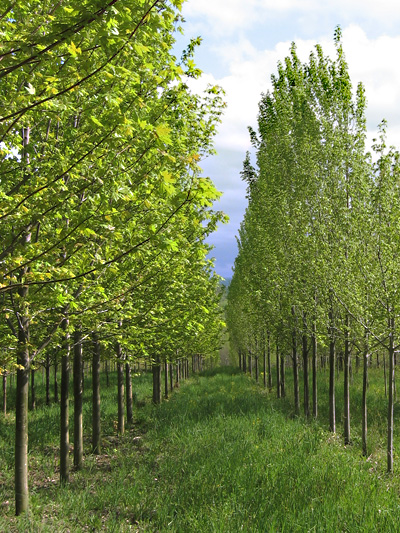 Terms and Conditions
Prices are C.O.D., F.O.B. Red Oak Nurseries, Inc. We also accept MasterCard and Visa. For those customers that have established a satisfactory credit record with us, payment is net 30 days from the date of invoice. A finance charge will be added at the rate of 2% per month, 24% annually on all accounts left unpaid 30 days from date of invoice. For all new customers without credit standing, payment is required before nursery stock is dug from our fields or reserved in our yard. After an order has been placed, the customer will be notified for pickup. After this time, a fee will be added for watering and handling, and billing will commence. No cancellations will be accepted after an order has been processed. As we have no control over soil, weather, planting or maintenance conditions after plants leave our nursery, we will not replace plants that fail to live or thrive. We ask that you please accompany your clients during the selection and pickup of plant material.
We at Red Oak Nurseries, Inc. reserve the right at any time to terminate credit to any customer whose account has not been kept in accordance with our standard. Prices are based on present market conditions. Prices and discounts are subject to change without notice.